Slide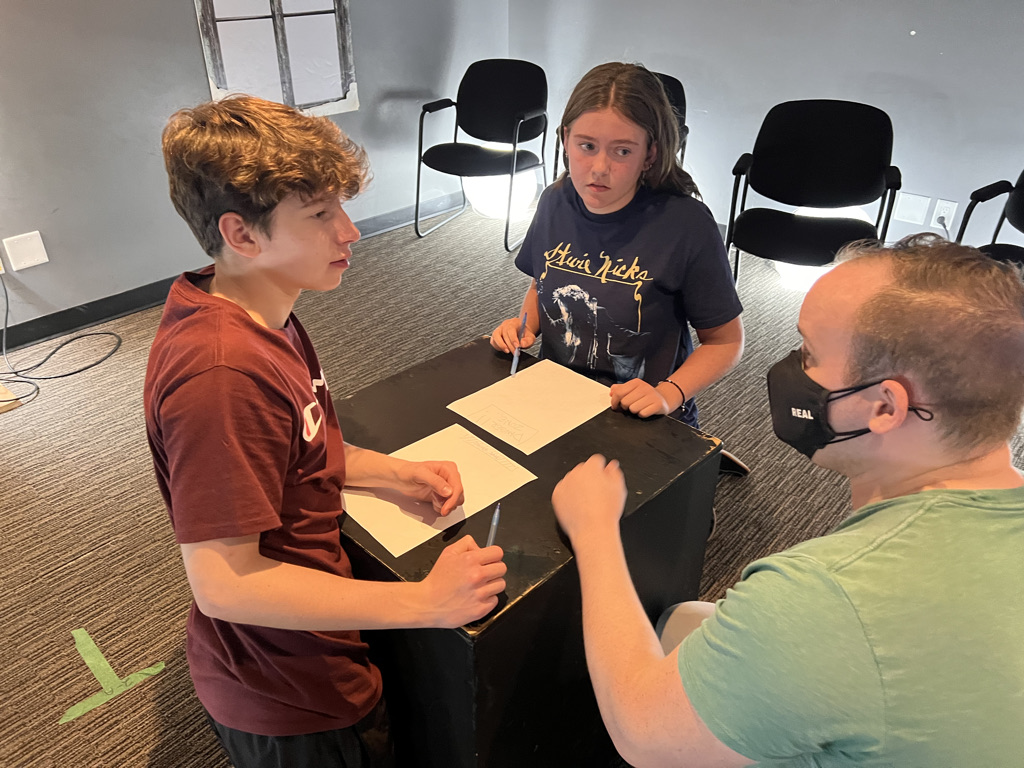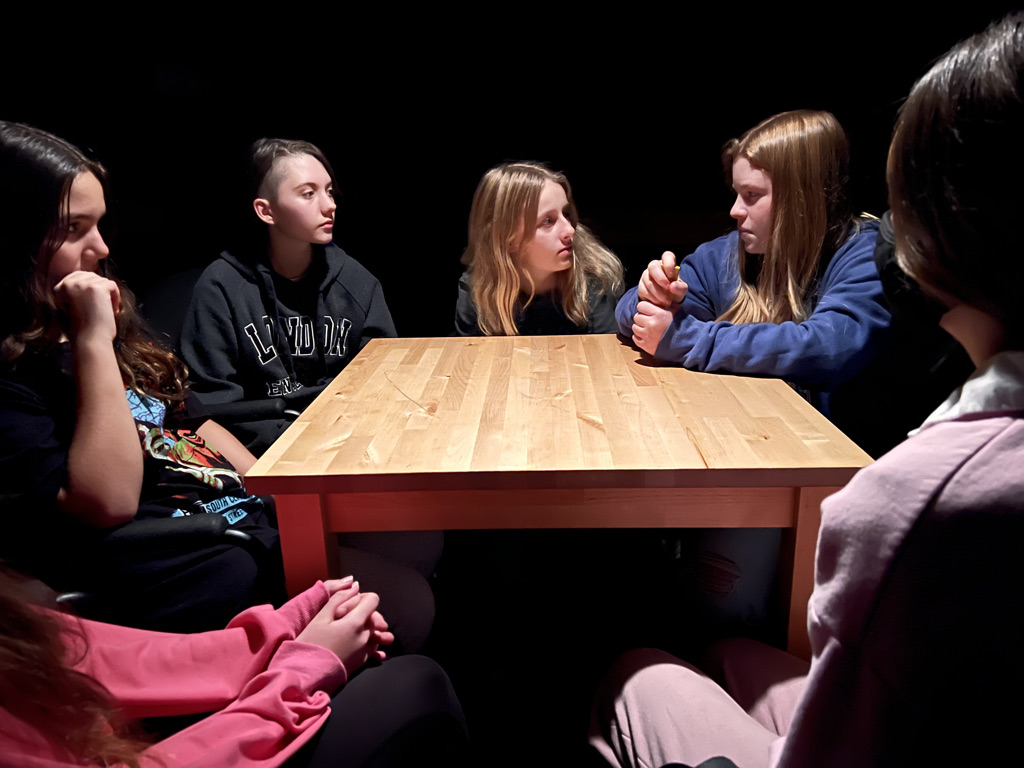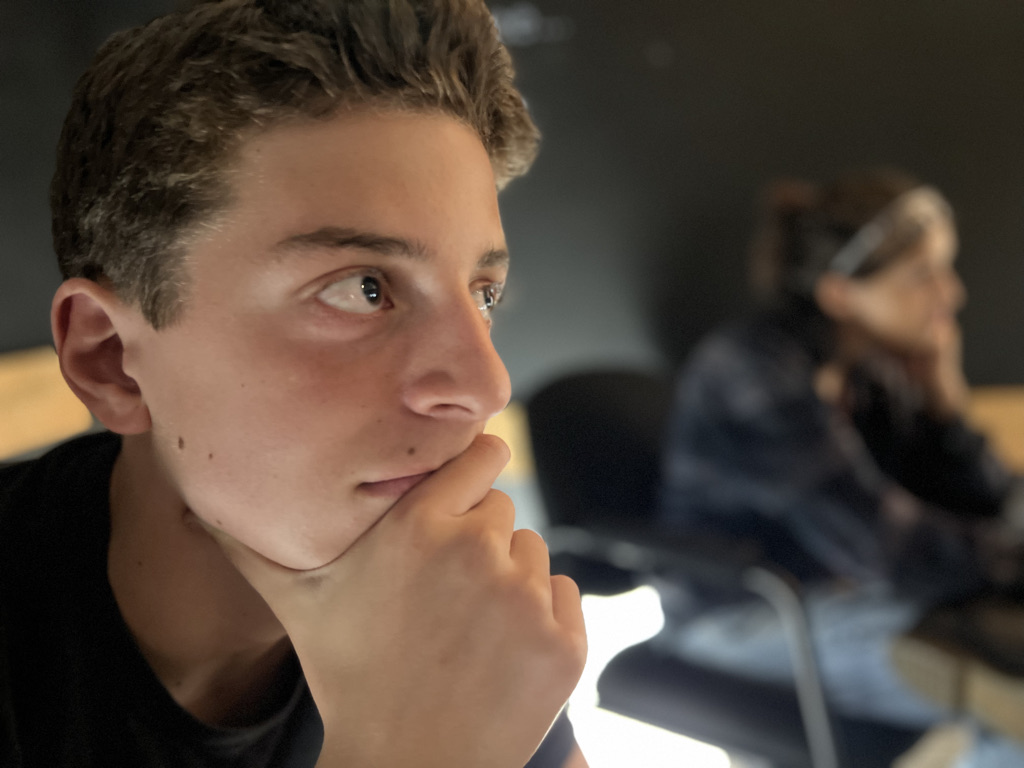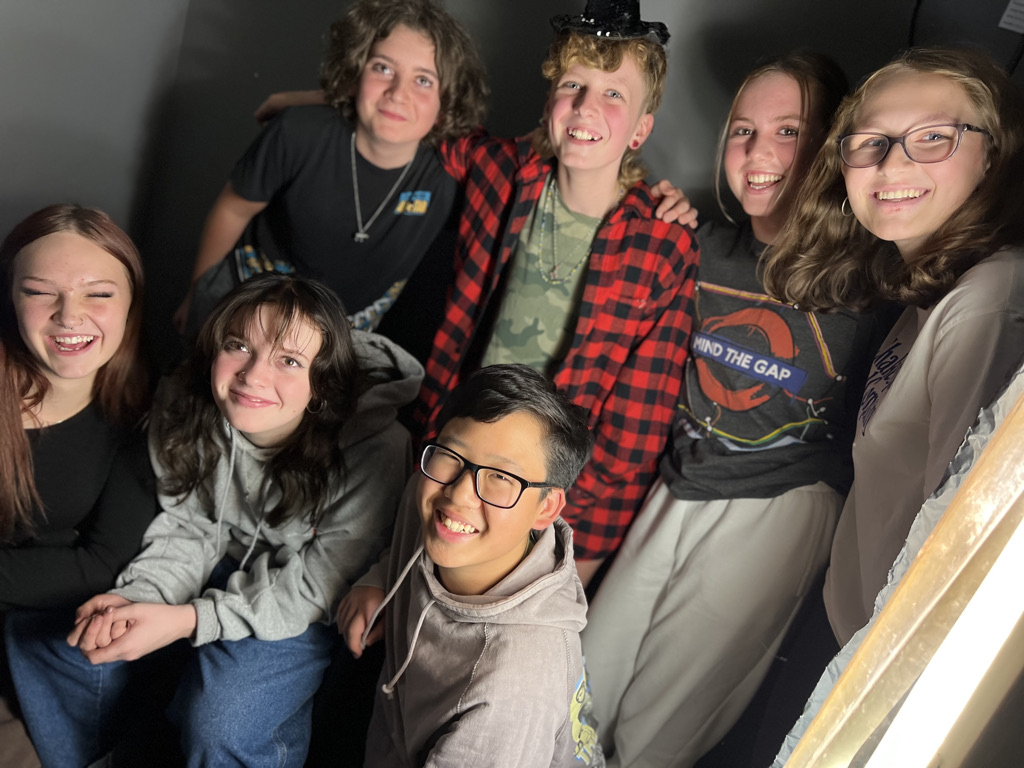 It's better to know it, than to show it.
At such an impactful point in the human journey, it is such a gift to provide a setting in which teenagers can discover, and exercise curiosity and empathy without premonition of negative feedback or ridicule.
Teenagers are bombarded with untold numbers of influences daily, and oftentimes, navigating that stressful maze, takes all the energy and focus they have…and often leaves them without the proper space needed, to discover and develop their own thoughts, ideas, and sense of self-worth. The mantra for this program is loud and clear: The person YOU are, is a thousand times more interesting and powerful, than the Greatest Actor you could ever hope to be. The bottom line is, be here, be you, and be all in; you'll be surprised what's already there.
Acting class is a safe space, where our students are invited to put away their phones, turn off the noise, and truly connect with themselves and each other, and immerse themselves in a collective journey into character, story, and the extraordinary unknown. This artistic process requires courage and commitment and will return that investment with confidence and charisma.
The Teen program is free of ego and judgement, but full of strength, growth, and truly great works of art; each class is an astounding experience.
This program requires a somewhat higher level of self-commitment and discipline, but also a great desire for fun and friendships. In our weekly classes, students will participate in scene study, improv, creative writing, camera work, acting exercises and much more, but the most important activity will always be to walk through the door, and be part of a team, whose objective each week is to realize meaningful, collaborative works of art, and to truly make a difference in this world.
Note: This program is not an after-school care program; participants must be specifically interested in acting, the art of story, scene study, creative writing, improv and healthy, productive collaboration with others. Scene memorization and some home assignments.
Please review rules and expectations.
Students are welcome to enroll at any time
Classes run Monday through Thursday from 4:30pm-6:30pm (students should arrive at 4:25). Students attend one class per week. On-going classes are $195.00/month (taxes included).
Classes always run as scheduled, including holidays. No Classes July & August. Camps Only.
Two classes running per time block.
Health and Safety Protocols
*Health and Safety Protocols 2023/24
Please notify the studio office if a student has a medical need (i.e. dietary issues, social and emotional concerns, physical challenge, mental illness or related concern.) We are committed to each and every student; understanding their individual needs and character is paramount to the success of this experience. Please take a moment to share with us this critical and very helpful information.
Students must be symptom-free (cold, flu, covid etc) to participate in class. In the case of a physical illness, it is mandatory that the student remain home, feel better and make-up the missed class when available. We are happy to make those arrangements for you :)
TEEN
PROGRAMS
Ages 13-17
---
A powerful program dedicated to self-awareness and accountability; Artists are invited to listen, connect, to think for themselves, and discover their natural born instincts, empathy and greatness. To be you!
---
Character Development, Artistic Growth
Scene Study, Camera Work, Auditions
Improv, Writing, Actor Games, On-Set Work
---
$195
Plus GST
---